Car Oil Change near Denver, CO

Car Oil Change near Denver, CO
If you need to schedule oil change service for your car, truck or SUV, trust the technicians at Automotive Avenues in Lakewood, CO. At Automotive Avenues, you'll discover that our oil change prices make it easy to bring your vehicle in for routine maintenance. We pride ourselves on offering an array of services at a cost you'll love, so you'll be more than happy when you choose us for all your auto maintenance needs. We strive to provide exceptional customer service from our auto broker office to our service department and everywhere in between, so your vehicle will be in good hands when brought to us. Whether you schedule an oil change or stop by to buy synthetic oil, your car will run like new after being serviced at Automotive Avenues!

How Often Should I Get an Oil Change?
At least once every 5,000 miles or six months
Follow your factory-recommended schedule
Consider factors such as your commute, how you drive and road conditions
We recommend that you check your car's owner's manual and follow the maintenance schedule within. It's worth noting that every car is different, and factors such as your commute, how you drive and the conditions you drive in can all impact how often you should change your vehicle's oil. That being said, a good rule of thumb is to get a regular or full synthetic oil change at least once every 5,000 miles or six months, whichever comes first. Not sure when you received your last used car oil change? You can pop the hood and check to see if your oil level is low or if the engine's oil is dark in color. Can't find your factory-recommended auto oil change schedule? Reach out to our Lakewood, CO, used car dealership, and we can advise you.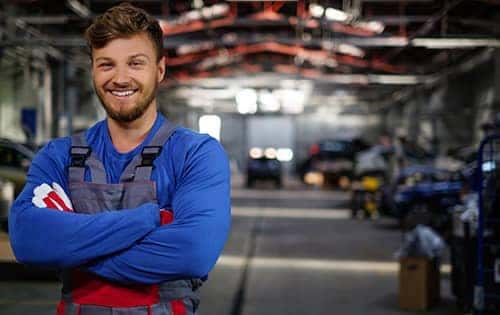 What's the Difference Between Conventional and Synthetic Oil?
Many people wonder what the differences are between conventional and synthetic oil. Is synthetic oil better? Synthetic oil actually starts out as conventional oil but is changed down the line to improve lubricative and protective properties. Some blends of synthetic oil serve different uses, like being meant specifically for high-performance engines, for example. Synthetic oil may also add improved lubrication and create fewer oil deposits in your engine, and is processed to maintain thickness and break down less than conventional oil. All in all, though, conventional oil is perfectly suited to keeping your vehicle's engine running smoothly. Receiving oil changes at your brand's recommended intervals matters far more than whether you use conventional or synthetic oil.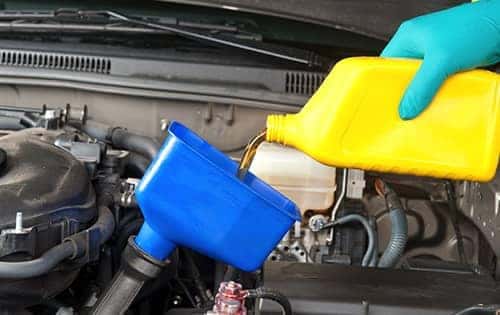 Car Oil Change Prices near Me
If you're searching for oil change coupons for your used car, look no further than the oil change specials at Automotive Avenues. From great values on oil and filter changes to competitive oil change prices, you'll appreciate bringing your used vehicle into our oil change service center near Denver, CO. Our service technicians will inform you about our latest oil change specials, so you'll get the best price on the oil change service your car requires. Whether you're looking for synthetic oil or oil change coupons near me, visit Automotive Avenues!