Get Your Brakes Serviced

If you're searching for local car brake service, turn to the trained technicians at our used car dealership in Lakewood, CO. When you visit our auto service center for a car brake replacement or repairs, your vehicle will be in the care of service experts who complete every auto maintenance job with precision and efficiency. At Automotive Avenues Lakewood, we're devoted to ensuring your car is ready for the road. Your safety and satisfaction are our utmost priority, and we're available to answer all your questions about brake services and repairs. Whether you're looking for brake specials nearby or just need new brakes for your SUV, truck or car, the experts at Automotive Avenues Lakewood will help with whatever car service you need. To get a car brake pad replacement at a price you'll love, visit our brake shop in Lakewood, CO!

How Do I Know If My Car Needs Brake Repairs?
It takes longer to stop than normal
The car pulls to one side when you press the brakes
You're hearing squealing sounds when pressing the brakes
The brake pedal has to be pressed all the way to the floor
The brake pedal vibrates when pressed
It's important to have your car brakes inspected regularly to ensure that your vehicle is safe to drive in all types of conditions. Before you schedule a brake repair appointment, there are a few signs that can help you determine if you need to start considering how to "change brake pads near me". If it's becoming more difficult to bring the vehicle to a stop, the brake pedal feels like it skids when you press down or you're hearing screeching from the brakes, it may be time to get car brake repairs. Whether you need to schedule a brake pad replacement, are comparing brake shops nearby or want to book an appointment for brake service, you'll find it's easier than ever when you choose Automotive Avenues Lakewood.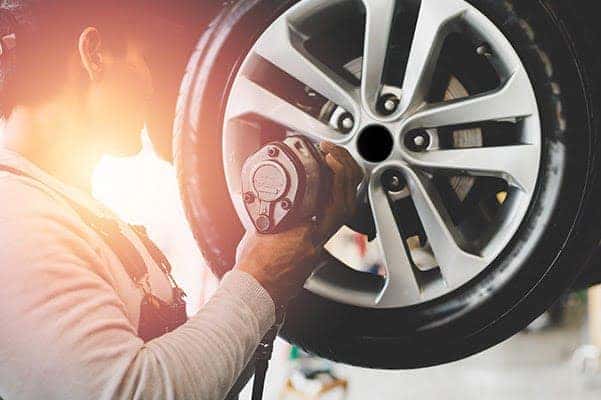 How Often Should I Replace My Car's Brakes?
Your vehicle's owner's manual will give you a recommended mileage interval between brake replacements for the specific model. Generally speaking, however, brake pads need to be replaced after about 50,000 miles of use. This number can vary greatly depending on the vehicle, your driving habits and other factors, however. While the number of miles that your car's brakes can safely withstand is dependent on several factors, it is a good idea to have your brakes checked every time you get an oil change, tire rotation or other routine auto service. The service team at Automotive Avenues Lakewood are prepared to go over your vehicle's brakes' condition with you and recommend any essential brake service your vehicle needs. Properly functioning brakes are integral not only to your safety, but to the safety of those around you as well, so stop by our Lakewood brake shop if you feel that your brakes may need repairs.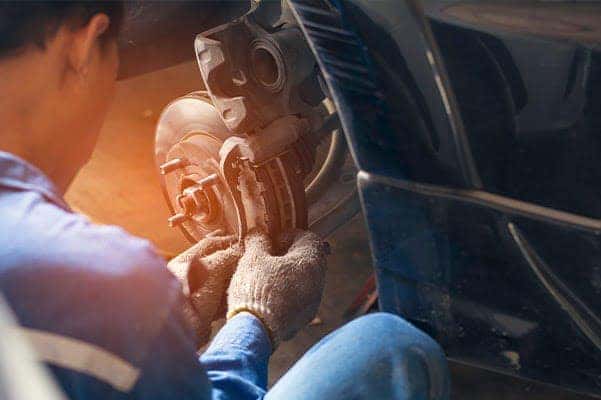 Where to Get Car Brake Specials near Me
The affordable brake services we offer at our auto service center in Lakewood, CO, make it easy to save on the auto maintenance your vehicle needs. Our brake service specials cover most cars and light trucks, ensuring your car, SUV or truck can get the brake repairs it needs at a price you'll love. We offer brake inspection coupons and great prices for brake replacements, brake pad changes and more, so you'll be more than happy when choosing us for all your car maintenance needs. When searching for automotive brake specials, remember to visit our Lakewood brake shop!
Directions to Brake Shops near Me
When you're browsing the Lakewood area for brake shops nearby, we recommend you trust the Automotive Avenues Lakewood car brake repair experts for a job well done. We're located at 10701 6th Avenue in Lakewood, CO, just a quick trip from Denver, Arvada and Westminster.