Car Battery Service In Lakewood, CO
SCHEDULE SERVICE
If you're searching for a new car battery nearby, trust the auto service technicians at Automotive Avenues Lakewood. No matter the auto service you require for your car, truck or SUV, your vehicle will run like new when brought to our used car dealership in Lakewood, CO. Our experts are knowledgeable when it comes to all car battery change services — whether you need jump start car service or would like to learn our battery prices, we'll provide you with all you need in a timely manner at our Lakewood car service center. At the Automotive Avenues Lakewood service center, we always offer thorough, attentive customer service, and will answer all your questions about what type of car battery your vehicle needs. Stop by today to equip your vehicle with the new car battery it deserves!
When Do I Need a New Car Battery?
You may need a car battery replacement when:
Your vehicle is taking longer than usual to start
The battery is more than three years old
You've needed to jumpstart the battery multiple time
Your electronics and lights are malfunctioning
You can buy a new car battery at Automotive Avenues Lakewood, located at 10701 6th Avenue. Purchasing a car battery replacement is a crucial part of maintaining your vehicle's longevity, so trust our team for all your car battery sales needs. When you have questions about how much a car battery costs, let the team at our Lakewood used car dealership get you the information you're looking for. We want to help you find a competitive car battery price when you're seeking a new car battery replacement in Lakewood, CO.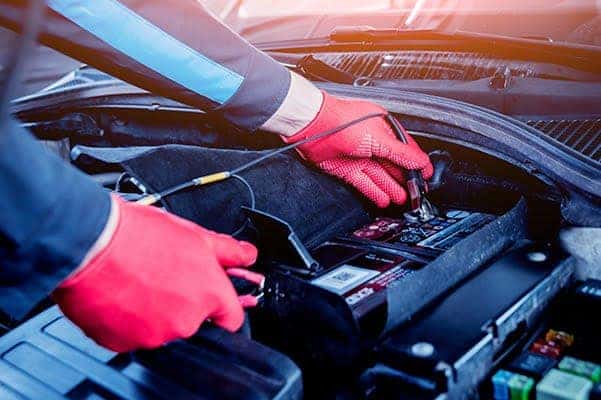 How Do I Find the Right Battery for My Car?
If you're in need of a car battery replacement, the expert technicians at Automotive Avenues Lakewood will provide all the assistance you require. But, it is helpful to know what type of battery your car needs. There are some steps to follow in order to find the right car battery for your specific make and model. First, you need to locate your old car battery's group size, which should be on its label. If you're having trouble finding it, look in your car owner's manual or search online. Secondly, find your battery's minimum cold cranking amps (CCA), which is also on the battery or in your owner's manual. Next, determine whether your battery was a conventional lead-acid battery, enhanced flooded battery (EFB), or absorbent glass mat (AGM) battery. Lastly, you'll need to select a brand and battery warranty you'd like, and to choose a grade of battery dependent on how long you'll keep your vehicle. A higher grade is needed for a vehicle driven for longer, and a lower grade for vice versa.
While knowing the type of battery your vehicle needs is a plus, you don't need to undertake this process alone. Need a car battery replacement in Lakewood, CO? Simply schedule auto service at Automotive Avenues Lakewood, and we'll take care of the rest!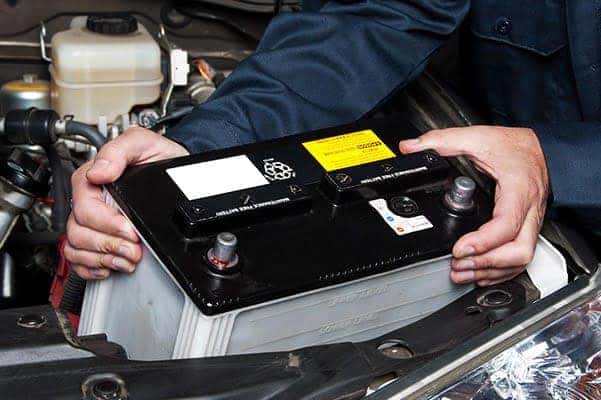 Car Battery Installation near Me
Automotive Avenues Lakewood is proud to be your go-to service center for all your car battery change needs. We offer battery prices on all our battery replacements and car battery repairs that make it easy to save on the services your car, truck or SUV requires. Our car battery coupons and affordable car battery prices will allow you to save on the auto maintenance you need. When searching for affordable car battery sales near me, look no further than our auto service center in Lakewood, CO!
Car Battery Coupons near Me
Are you interested in saving on your new car battery price? Ask our team about the auto service specials and car battery coupons that may be available. We'll help you save on your car battery cost and also the price of your car battery repair or replacement service.
Stop searching for a "car battery near me" and let our teamwork diligently to get you back to the things that are most important to you. Schedule auto service today at Automotive Avenues Lakewood to get the car battery replacement and price you deserve