Automotive Avenues Tire Service Center


No matter the tire repair or auto service your vehicle needs, you can trust the Automotive Avenues service center. When you schedule tire service at our used car dealership near Denver, CO, you're putting your car, truck or SUV in the hands of experts who strive to complete every tire alignment and flat tire repair efficiently. At Automotive Avenues, every auto maintenance job we do is completed with detail and to our customers' complete satisfaction. Our great tire prices make it easy to find the ideal fit for your specific make and model at an affordable cost.
Our trained technicians are available to answer all your questions as well, as we provide more than just speedy tire repairs at Automotive Avenues — we provide first-class customer service in every part of our used car dealership and auto broker office. No matter if you need a tire replacement or tire installation, you can turn to our Lakewood auto service center with all your auto maintenance and car tire repair needs!

How Often Do You Need to Rotate Your Vehicle's Tires?
You should rotate your car's tires every six months or 6,000 miles, whichever comes first.
If you don't rotate the tires on your vehicle, they may experience uneven wear and tear.
Is it really necessary to rotate your car's tires? The answer is yes; routine tire rotations are essential in extending the life of your tires. There's a wide variety of reasons why uneven tire wear may occur, but we're here to make sure that doesn't happen. If we find that your vehicle model also requires tire balancing, we can perform that service during the same appointment. Get a car tire rotation today at Automotive Avenues.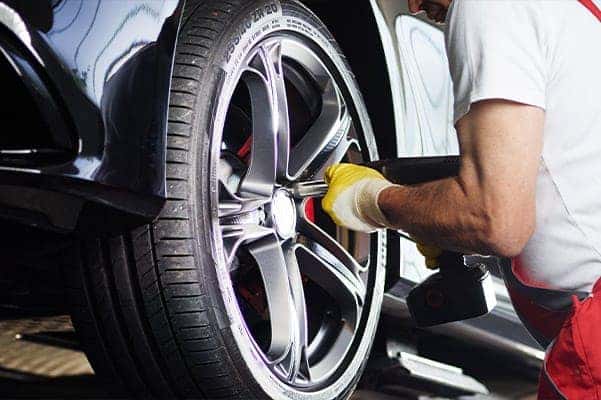 How Often Should You Get New Tires?
When the tread depth is too low
At least every six years
How often does your vehicle need new tires? Simply put, the time to buy new tires is when the tread depth gets too low or if it's been six years since they've been replaced. When your vehicle's tire tread depth is too low, your tires lose traction and driving on slick roads becomes much more dangerous. Additionally, tire rubber dries and cracks over time, so older tires are more prone to blowing out. You can check the age of your tires by the four-digit Department of Transportation code on the tire wall — the first two digits are the week of the year they were manufactured, while the last two are the year. For example, '1018' would indicate they were manufactured in the tenth week of 2018. If it's been over six years, you should buy new tires at Automotive Avenues.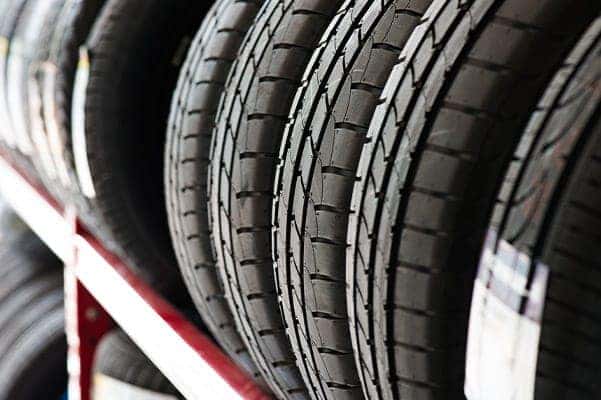 How Do You Measure Your Tires' Tread Depth?
Measuring your tires' tread is easy when using the quarter or penny method. To test it, simply take a quarter and insert it into a central tread in your tires, with George Washington's head pointing toward your tire. If the top of his head is even with its tread, your tires should be replaced soon, but are still safe to drive. If a penny is inserted in a similar fashion, the tread being even with the top of Abraham Lincoln's head indicates it is time to immediately buy new tires.