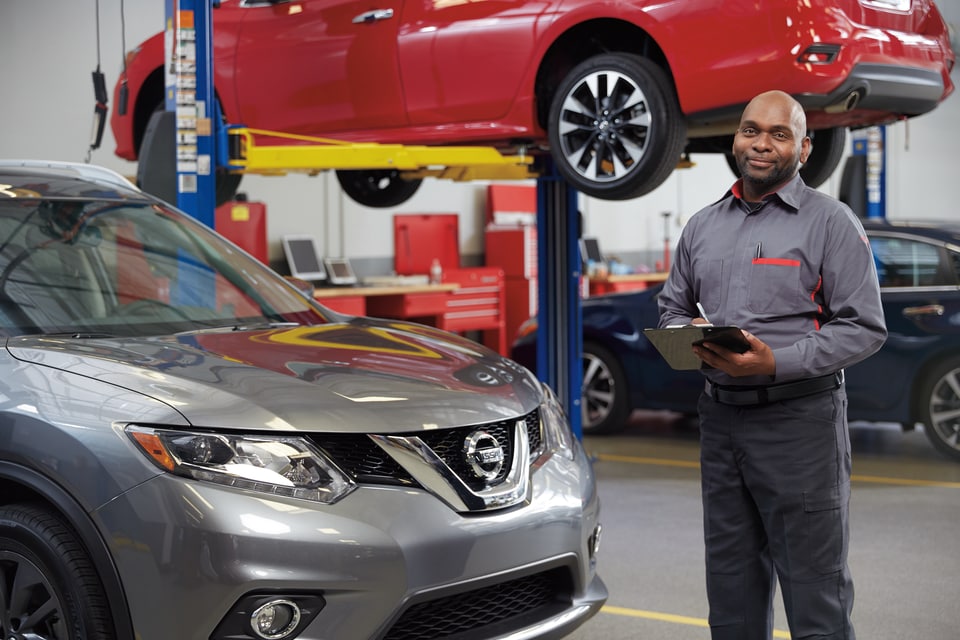 Hours
Monday

8:00am - 5:00pm

Tuesday

8:00am - 5:00pm

Wednesday

8:00am - 5:00pm

Thursday

8:00am - 5:00pm

Friday

8:00am - 5:00pm

Saturday

8:00am - 5:00pm

Sunday

Closed
Why is ASE Certification So Important, Especially for Used-Car Buyers?  
If you've been looking for a new vehicle, or have been browsing for a new service center to bring your existing ride to, you've likely heard the term, "ASE-Certified." But what does it mean and what value does it offer? Let's take a closer look at ASE certification, what the process is comprised of and its special importance to used-car buyers.
ASE Certification: What Is It?
The National Institute for Automotive Service Excellence is also known as "ASE." It was founded in 1972 as a nonprofit organization which focuses on improving the quality of vehicle repair across the automotive industry. It does this by testing and certifying automotive professionals.
There are nearly 300,000 automotive technicians and service professionals throughout the United States who hold ASE certifications. ASE certifies the individual automotive techs and other service professionals, but not auto shops or service centers.
ASE Certification: What Are The Requirements?
In order to become ASE certified, an automotive professional must pass the ASE Certification test, as well as have two years of on-the-job training. In lieu of this, a technician can pass the ASE Certification test and have one year of on-the-job training and a two-year automotive degree.
ASE Certification: Why Is It Important for Used-Car Buyers?
When purchasing a pre-owned car, truck or SUV, drivers may feel at a disadvantage. However, if an automotive professional is ASE certified, it means that he or she has undergone rigorous testing and training to provide you, the customer, with lots of knowledge about the vehicle that you're interested in purchasing. Bottom line: ASE certification offers increased peace of mind to used vehicle customers.
Our ASE-Certified Technicians at Auto Aves Work On These Top Brands
At Auto Aves, our ASE-certified automotive professionals work on a number of different top auto brands. These include: Ford, Toyota, Nissan, Chevrolet, and Jeep brand vehicles. Check out our service center here in Lakewood, CO, close to the areas of Denver, Golden, Littleton, and Arvada, CO.