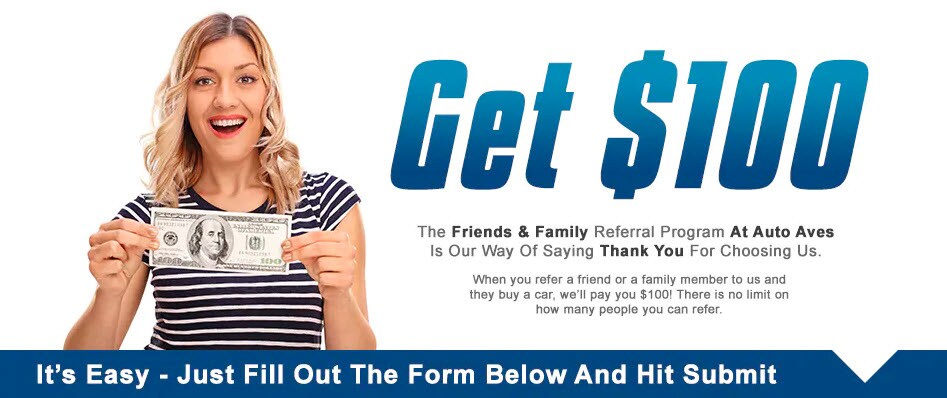 IMPORTANT-PLEASE READ
Referrals must precede the sale. Referrals sent in after a vehicle has already been purchased will not be accepted.
Payment for referrals with missing or incorrect information may be delayed.
Referrals must be submitted through this website (we will not pay out verbal referrals).
You cannot refer yourself (this includes if you are a co-buyer).
Only one referral will be accepted per sale.
The referral check will be mailed to the address provided 8-10 weeks after the vehicle purchase.