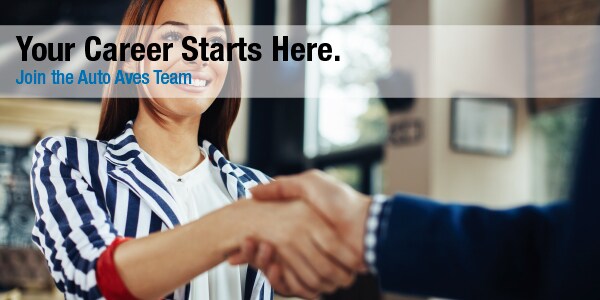 Auto Aves was ranked the #1 Automotive Dealer in Colorado by consumers in the 2014 DealerRater.com survey for used cars. We have consistently scored top ratings throughout our 30 years in the business.
We are not your typical car dealership and we believe we're ahead of the pack. Why not join us? 
Who are we? Auto Aves provides area credit union members a world-class auto buying experience and exceptional customer service. We're a small company where everyone has the same goal: give our customers a great auto buying experience they will want to repeat and share with family and friends.
What do we look for? We are looking for energetic, outgoing and tech-savvy professionals who understand the importance of outstanding customer service. We want people who are willing to learn and want to be part of a dedicated team. A commitment to effective, organized communication throughout the sales process is a must.
Sound good? If you have a genuine interest in providing excellent customer service and your career goal is to be successful at sales, check our open positions below and please be sure to send your resume to: